UK based energy company Zero Petroleum will work alongside British automaker Rolls Royce to test its lineup of synthetic fuels on a range of Rolls Royce engines for aviation, marine and defense use.

Synthetic fuels are increasing in popularity as an alternative to gasoline and feature all the same properties gasoline except are produced artificially. Fossil fuels are formed over millions of years underground from organic organic matter that is turned into coal, natural gas or oil and synthetic fuels are produced by mimicking these natural processes using renewable resources. Zero Petroleum plans to gather the data needed during engine testing to achieve international fuel certification standards. Dave Gordon, Senior Vice President of UK Defence at Rolls-Royce, said this about the partnership,
"We look forward to a long partnership between Rolls-Royce and Zero to develop and demonstrate the future of sustainable energy across our wide range of complex power & propulsion solutions as we leave the fossil fuel era behind us."

Dave Gordon – Senior Vice President of UK Defence at Rolls Royce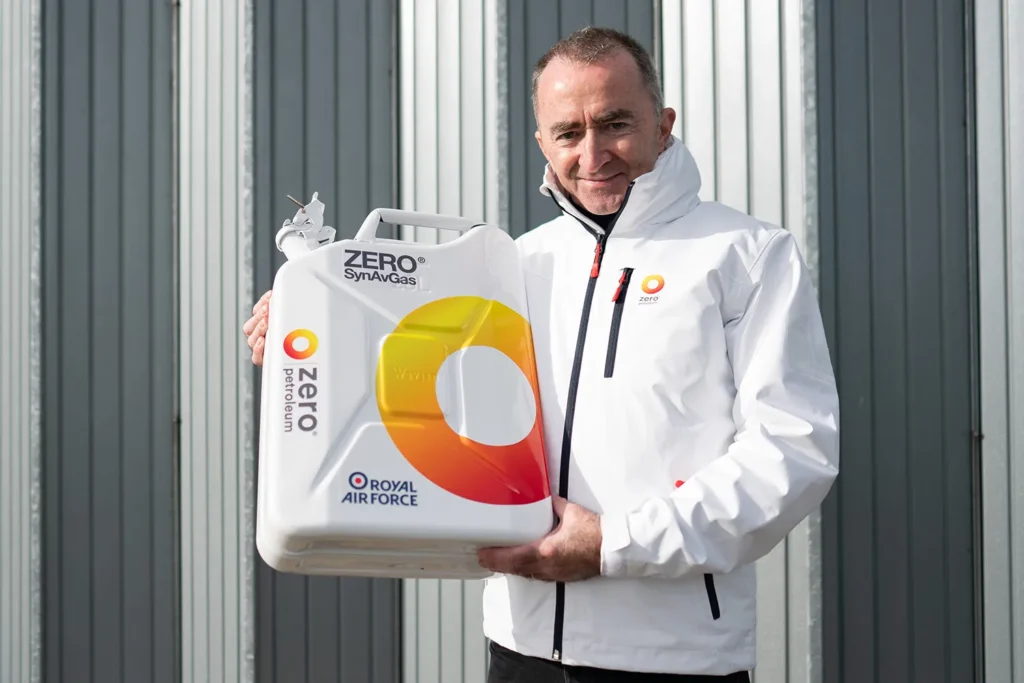 Founded by Formula One engineering legend Paddy Lowe in 2020, Zero has already achieved several honorable achievements including the Guinness World Records title for 'first aircraft powered by synthetic fuels' and in 2021 joined forces with the Royal Air force to complete the world's first flight using 100% Net Zero synthetic fuel. In an interview with industrial gas news publication, Gas World, Lowe had this to say on their technology,
"We can create petroleum in a circular manner, rather than in a linear manner drawn from finite reserves, through synthesis," he explained. "Creating synthetic petroleum will complete the circle."

Paddy Lowe – Founder of Zero Petroleum
In an effort to reduce the effects of climate change, synthetic fuels are showing more promise each and every day.